We have achieved seamless interdepartmental integration through a non-proprietary process we call "talking to each other."
A Great Idea Inspires Work Across All Consumer Experiences
We pride ourselves on creating campaigns that communicate a powerful unifying message that is flexible enough to resonate across widely varied channels.
That's why we start every project by bringing together people from strategy, media, creative, technology, and public relations.
Strategy
Strategy is the connective tissue of our agency. Today's communications convergence makes a master brand strategy that unifies content, channels, and platforms more important than ever.
Brand Positioning
Brand Identity
Competitive Audits
Consumer Research
Customer Journey Development
Messaging Hierarchy
Creative & Technology
As technology advances, so do consumers' expectations of their experiences. Our creative and technology team works closely with strategy, media, public relations and social to craft campaigns and experiences that are as intuitive as they are purposeful.
Campaign Concepts
Experiential Marketing and Design
User Experience Design
Brand Identity
Package Design
Websites & Mobile Apps
Games
Video, Digital, Print, Experiential Execution
Great ideas are useless without great execution. Our production team is composed of relentless perfectionists with the chops to handle everything from package design to broadcast to live events.
Video
Digital
Print
Experiential
Public Relations & Social Media
As mobile and social media continue to gain dominance as sources for news, editorial, reviews, and opinions, Public Relations can no longer be treated as an afterthought. Today, Public Relations as well as Social Media are at the forefront of the planning process.
Public Relations Strategy
Influencer Marketing Programs
Media Outreach
Proactive Reputation Management
Social Media Programs
Community Management & Content Development
Events
Media
Fine-tuning a media plan to optimize every dollar is very much a science, and understanding how to orchestrate all of the channels to work together and connect with the audience is an art. Halo's media team is a group of specialists in traditional, digital, social media, and search engine marketing. Media buying is similar—while there is a lot of math and data, the art of the buy really lies in growing personal relationships with reps and partners. Our buying excels at both.
Media Research & Analysis
Media Strategy
Planning & Execution
Analytics
Most agencies look at analytics after a campaign, like a scoreboard after the game. Halo looks closely at analytics from concept to execution—the engine to understanding our audience and wrapping our creative ideas with insight-driven strategy. 
Metrics Reporting & Performance Management
Funnel & Conversion Analysis
Website Analytics
KPI Analysis
Social Media Auditing
×
A Global Boutique
We have successfully launched numerous European brands in the US market, and we've expanded US brands into more than 40 countries around the world.
Our office is in New York, but because Halo is a member of AMIN Worldwide, a global partnership of independent agencies, we have affiliates in more than 50 nations around the globe for market-level insights, media, and public relations.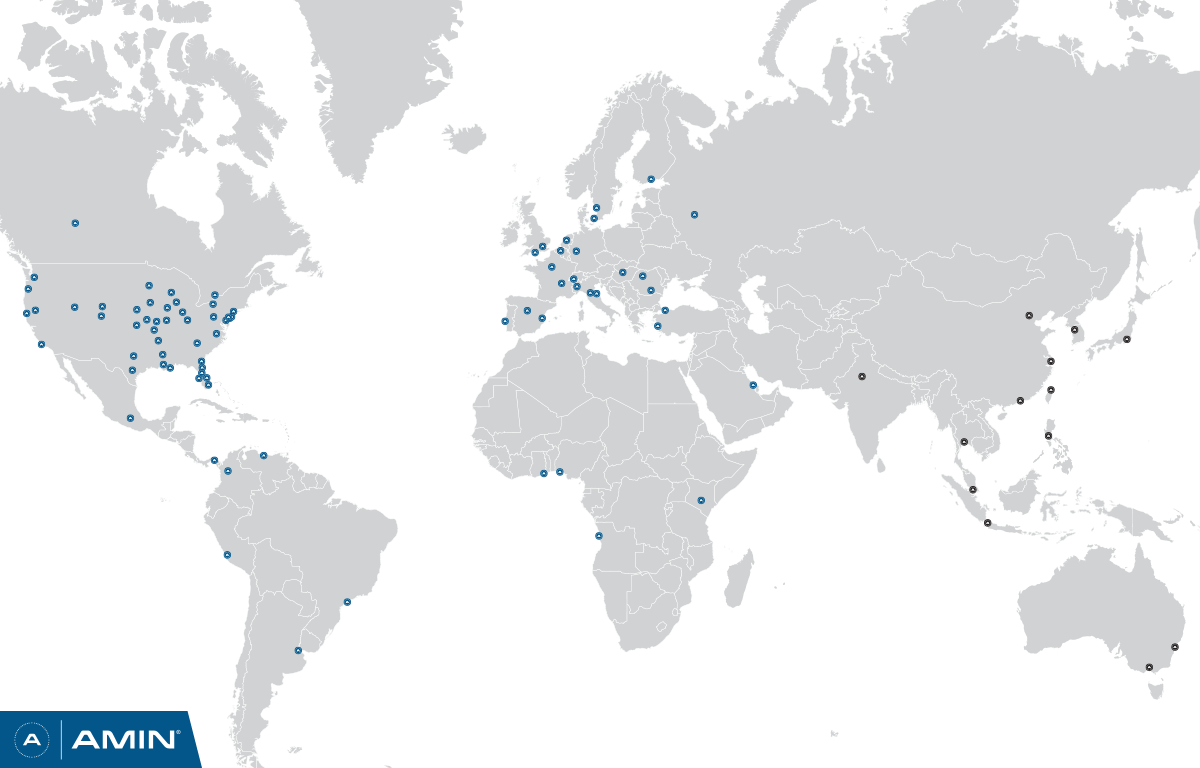 31
Countries

30
Headquarters

31
Other Offices

2300+
Professionals
© 2022 The Halo Group, a Didit Company | All Rights Reserved | Privacy Policy